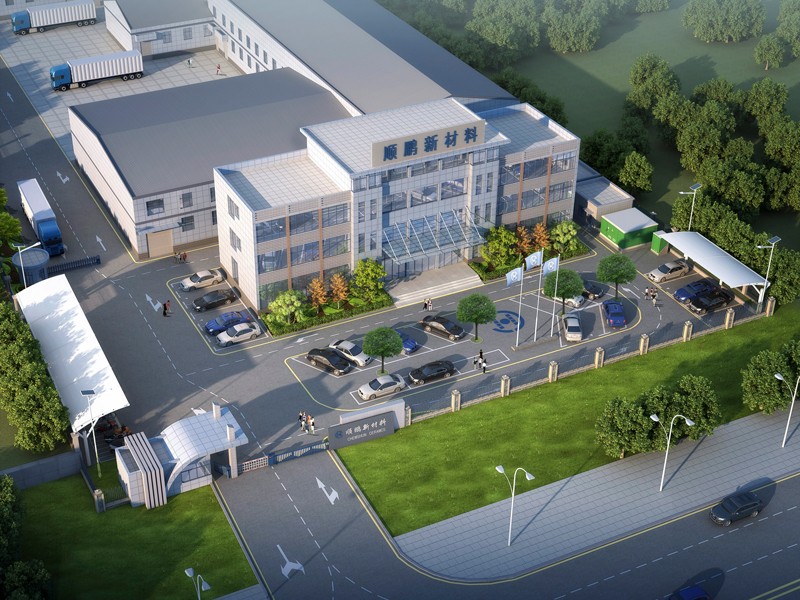 Pingxiang Chemshun Ceramics Co., Ltd. was established in 2002 which is dedicated to to manufacturing the high quality of the wear resistant alumina ceramics, rubber ceramic liner, ballistic ceramics, alumina grinding balls. We provide not only the ceramic products, but also can provide wear solutions to our clients to solve their actural wear problems. Our main ceramic series are including 92% alumina, 95% alumina, 96% alumina and ZTA zirconia toughened alumina and 99% alumina. The 92%, 95%, 96% and ZTA ceramic type is mainly used in the mining, power plant, steel plant, cement, and port industries which can greatly help to solve the wear problems, to prolong the use life and reduce the unecessary downtime and maintance cost. And for the 99% ceramics, it is mainly used as ballastic ceramics in the military project or as the ceramic polishing pad for wafer in the semiconductor industry. The raw materials of the products are mainly imported from Australia, France, Japan and other countries.
Our company has advanced automatic production equipment, complete inspection and testing facilities, and is completed by advanced technology. The company adheres to the ISO9001 quality system and has passed ISO14000, ISO18000 certification. From feeding, production, and delivery are strictly controlled according to the system. Our company has an independent technical department and R&D team, which can provide customers with professional technical support and product development. Currently, our annual capacity is around 5,000 tons, and now we are having a new plant under construction, and it is expected to be put into production at the end of 2022 year. After the new plant was built, the capacity can be doubled, that can reach to 10,000tons per year. Compared with other supplier, we are aim to produce the middle to top quantity of products to server our clients, Nearly 60% of the products are directly exported directly to the United States, South America, Australia, South Africa and Southeast Asia countries. "Integrity, Innovation, Growth, Sharing, Happiness" is our philosophy. We wholeheartedly welcome customers at home and abroad to cooperate with us. We will meet the market needs of global customers with high-quality products and perfect services.
Chemshun's core wear resistant ceramics product:
1. 92%, 95%, 96% alumina and ZTA zirconia toughened alumina ceramic liner/ceramic plate/ceramic cylinder/mosaic ceramic/hexagon ceramic tile/ceramic tube/ring.
2. Rubber Backed Ceramic Wear Liner and pulley lagging ceramics.
3. Ceramic lined Equipment (pipes, bends, elbow, chutes, hoppers, bunkers, cyclones...etc).
4. Silicon Carbide Ceramics (ceramic liners, ceramic tubes, ceramic plates, seal ceramic rings, ceramic tiles...etc).
5. Ceramic Grinding Media (alumina, zirconia, yttria-stabilized zirconia, ceria-stabilized zirconia, silica...etc).
6. High alumina (99% Al2O3) ballistic armor tile and SiC bulletproof ceramic plate.
Excellent corrosion resistance (resist the strong alkaline, strong acid slag, and liquefied materials). Easily and quickly installation. Smooth surface can be reduce barrage and friction coefficient to prolong the device working life. Low density reduce the lined equipment weight and improve the equipment working effectiveness.